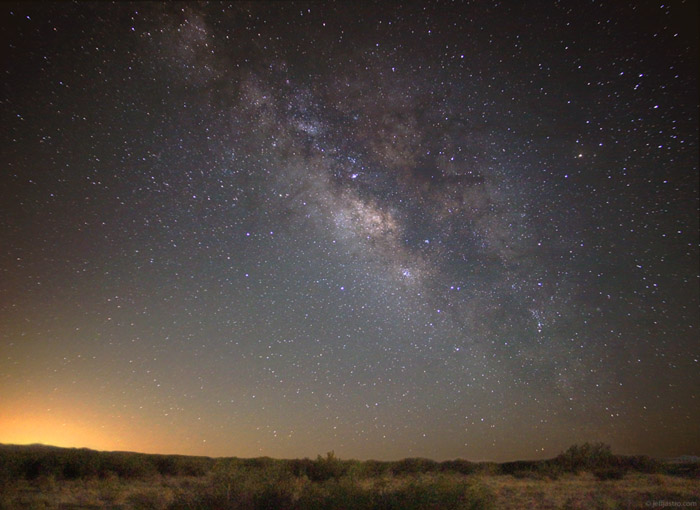 OBJECT

Milky Way from New Mexico desert (image above is reduced-size crop | other sizes: medium , large)

Distance: Various

Telescope
N/A (Canon 18-135mm lens)
Mount
N/A (tripod)
Camera
Canon T3i (stock/unmodded)
Filters
N/A
Guider
N/A
Settings
11x15sec, 18mm, f/3.5, ISO3200; AstroArt5, CS4 (cropped, reduced-size)
Date/Location

Notes
5 Jun 2014 - About 20 miles west of Las Cruces, NM

My first real attempt at the Milky Way. I drove about 20 miles west from my home in Las Cruces to get away from the heavy light pollution. Even so, El Paso light dome is prominent at lower left - about 50 miles from where I was located. The sky was otherwise very dark, so very enjoyable. Desert foreground in the image at same settings, processed separately.