jeffjastro.com Twitter | Facebook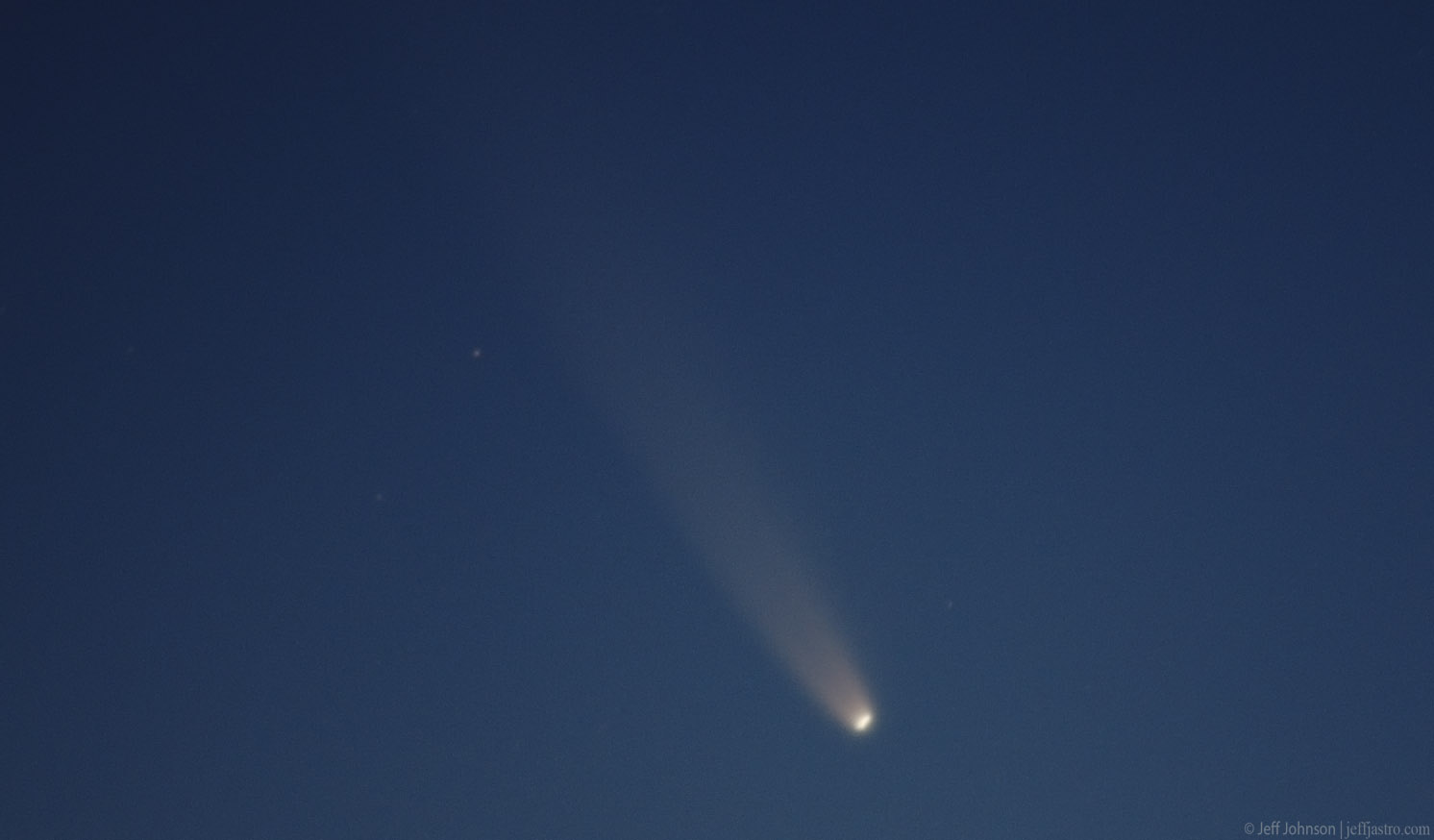 Crop (from 12 Jul 2020)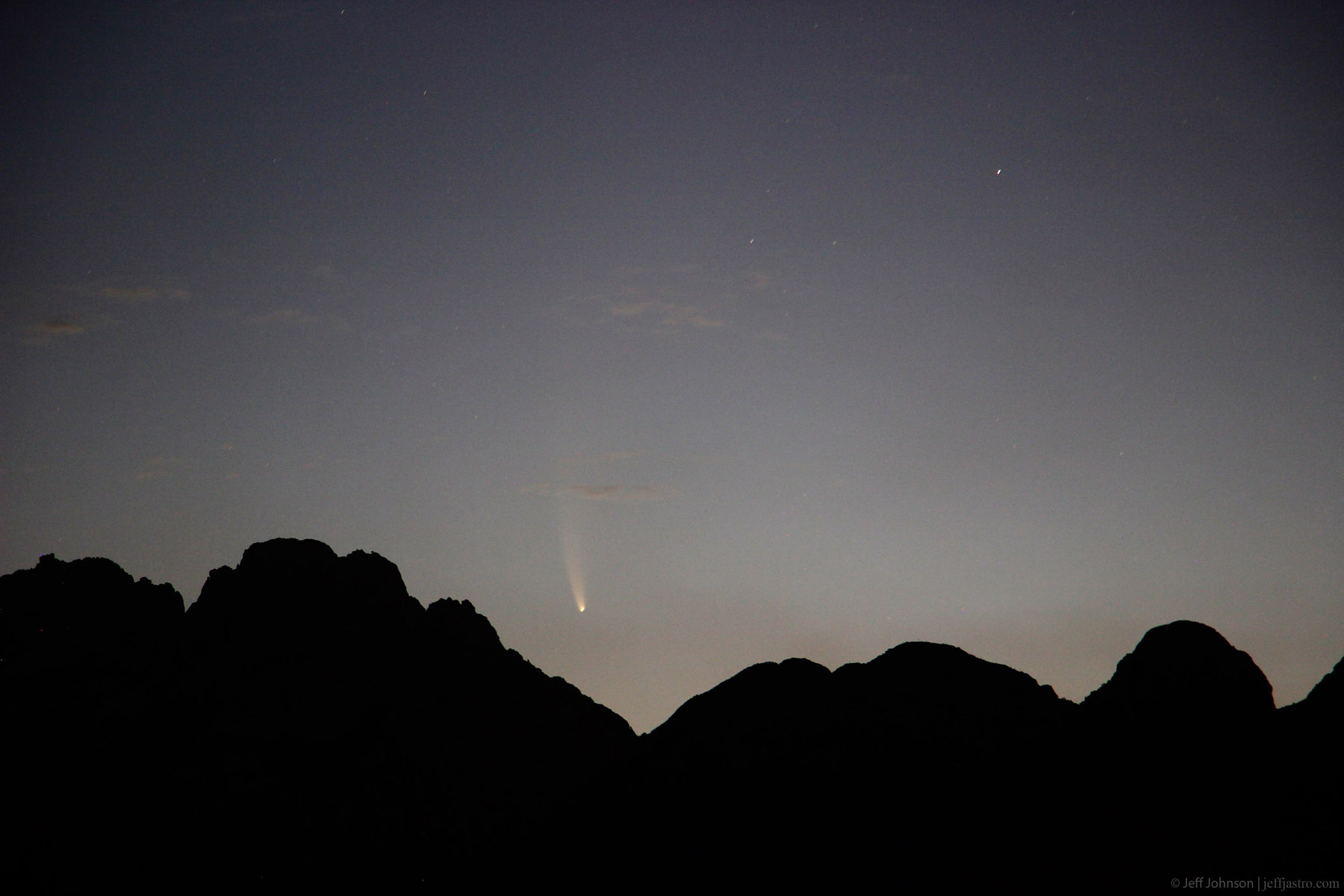 8 July 2020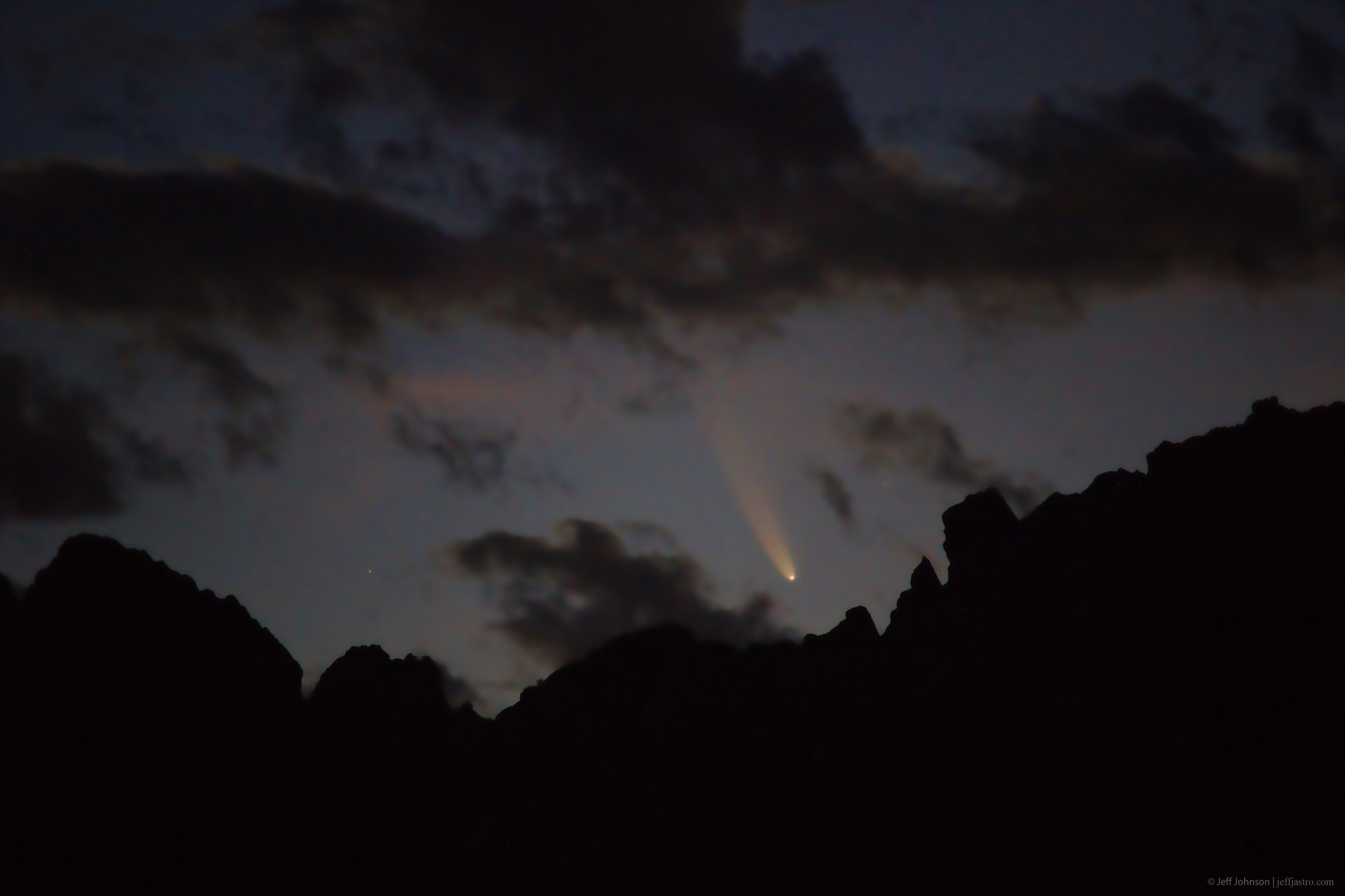 11 July 2020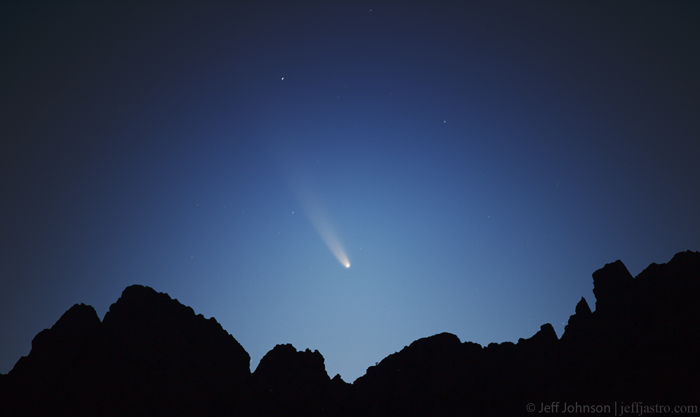 12 July 2020
OBJECT

Comet C/2020 F3 (NEOWISE) (images above are reduced-size | other sizes: Click images)

Telescope
None
Mount
Normal tripod
Camera
Canon T3i, Canon 18-135mm / Canon 55-250mm
Filters
None
Guider
Unguided
Settings
8 July: Single frame, 8sec, iso400, 135mm;
11 July: Single frame, 2sec, iso3200, @250mm;
12 July: 8x4sec, iso400, @250mm
Date/Location

Notes
8, 11, 12 July 2020 - Las Cruces, NM

This comet won't return again until over 6,800 years. Imaged the mornings of multiple days (approx 5am local, just before sunrise) - shot from my back yard in Las Cruces and looking over the Organ Mountains. For the very first observation, I saw it with the naked eye as it rose above the mountain peaks... it was amazing! (and I did not expect to be able to see it with just my eyes...so it blew me away)
My original notes I wrote on 8 July: I saw it first with my eyes alone...so amazing! Then started taking the shots. I had taken many before this, thinking it might be dim... but when it finally rose above the Organs, was a neat surprise!
Content, Design, and Layout on this site are Copyright © Jeffrey O. Johnson | All rights reserved