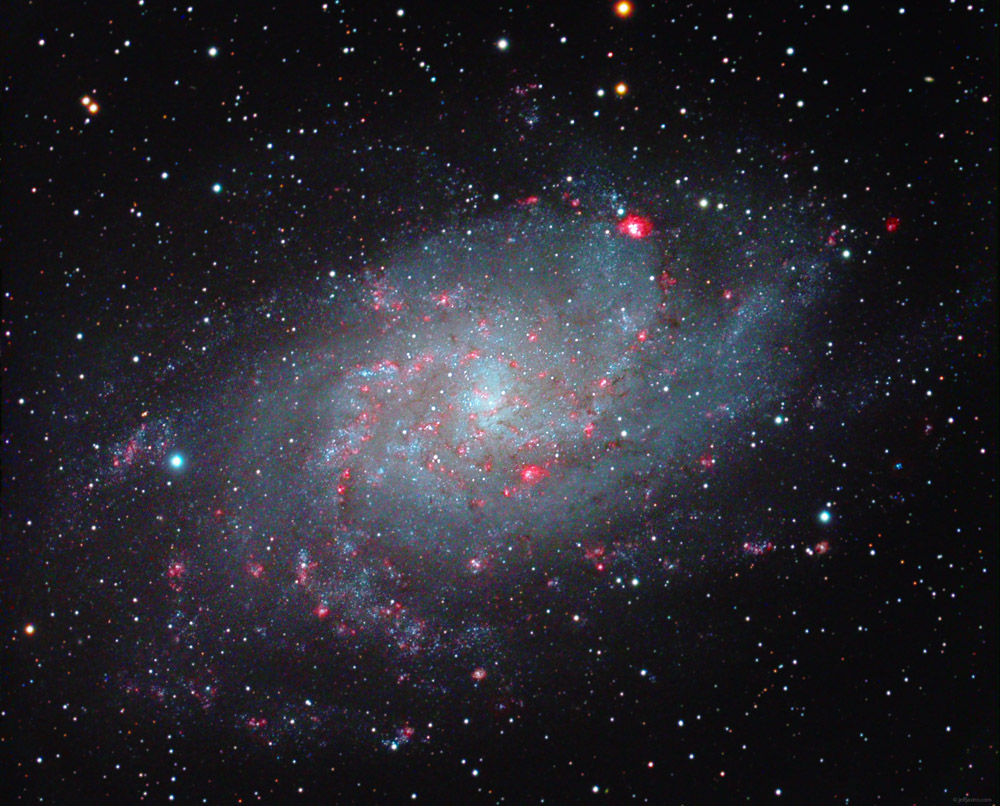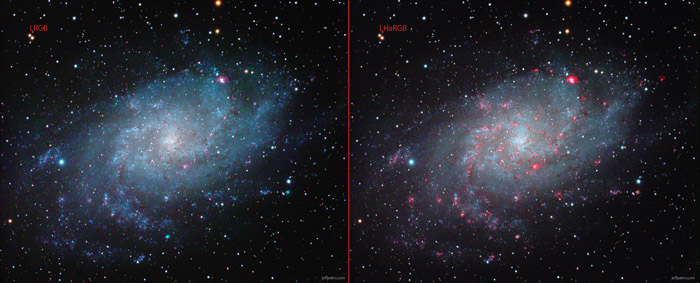 OBJECT

M33 - NGC 598 (Triangulum Galaxy) + H-alpha (click either [top or bottom] image for full-scale)

Distance: 3 million light years
Top image = final LHaRGB result. Bottom image compares LRGB to LHaRGB.

Telescope
Takahashi TOA-130F @ f/7.7
Mount
Takahashi EM200 Temma II
Camera
QSI 540wsg @ -10C
Filters
Astrodon Tru-Balance I-Series LRGB Gen 2, Astrodon Ha (3nm)
Guider
SX Lodestar
Settings
13x10min L; 1x20min,1x10min Ha (bin1x1); 5x3min ea RGB (bin2x2); AstroArt5, PS7/CS4 (slightly cropped, 10xdarks/flats/fdarks/bias)
Date/Location

Notes
23 September 2013 (Ha), 6 November 2012 (LRGB) - Las Cruces, NM

Published as Astronomy Magazine Picture of the Day, 29 Jan 14 (screenshot).
Published in YahooNews, 17 Jan 14 (screenshot).
Published in Space.com, 16 Jan 14 (screenshot).
- 16th slot in Space.com "January 2014 Night Sky Photos"
Published in One-Minute Astronomer, 8 Oct 13.

Process notes: Some details on "Ha" and this image are in my blog, HERE.