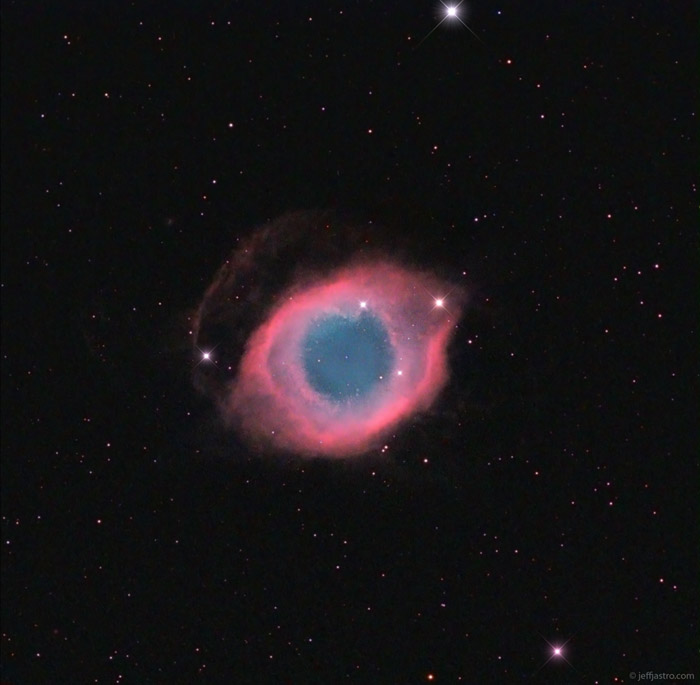 OBJECT

NGC 7293 (Helix Nebula - aka, "Eye of God") in HaRGB (image above is reduced-size | other sizes: medium , original)

Distance: 700 light years

Telescope
Takahashi TOA-130F @ f/7.7
Mount
Takahashi EM200 Temma II
Camera
QSI 540wsg @ -10C
Filters
Astrodon Ha (3nm), Astrodon Tru-Balance I-Series LRGB Gen 2
Guider
SX Lodestar
Settings
9x20min Ha (bin1x1); 2x5min ea RGB (bin2x2); AstroArt5, CS4 (slightly cropped, 10xdarks/flats/fdarks/bias)
Date/Location
28 September 2013 - Las Cruces, NM

Published in All About Space Magazine, Issue 82, Sep 18, pg 91.
Published by Astronomy Today, 19 May 15.

Note: This object imaged to south, directly into "red level" light pollution in my city, which Ha ignores (but the RGB was a challenge).