jeffjastro.com Twitter | Facebook



Total at Maximum - 8:51pm local (details in table, below).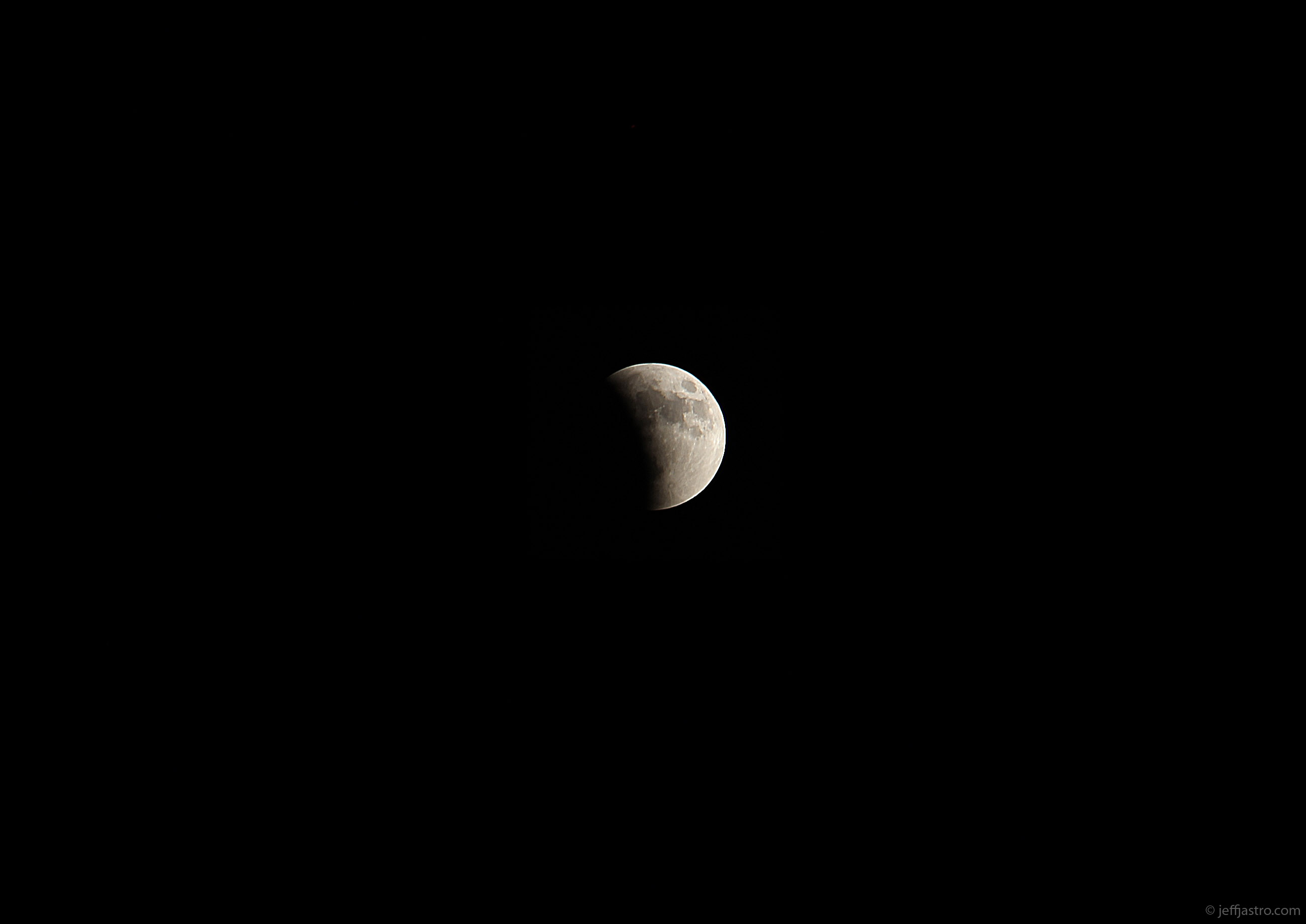 Partial - Approx 7:43pm local (stack of 10 images).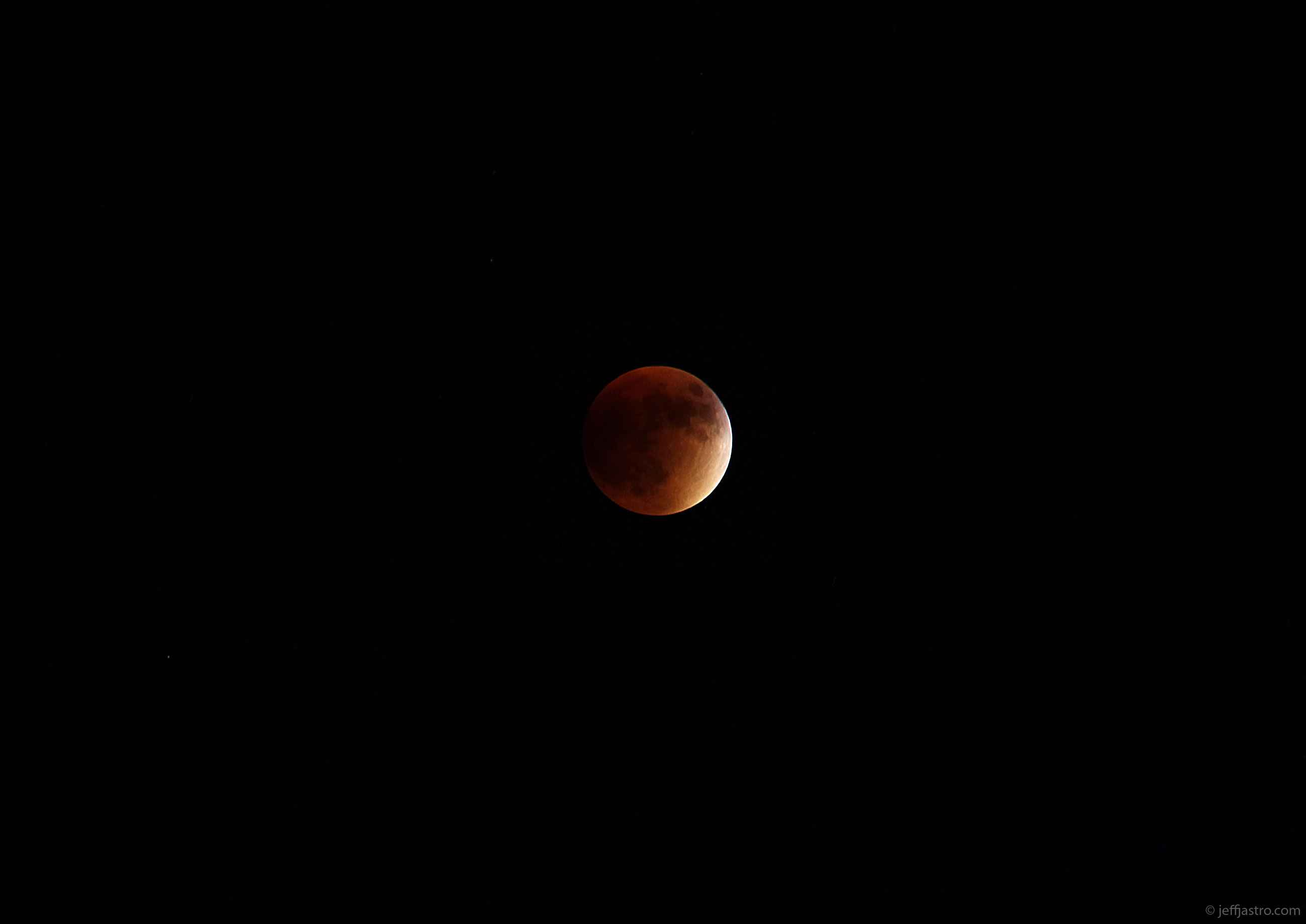 Total (pre-maximum) - Approx 8:29pm local (stack of 10 images).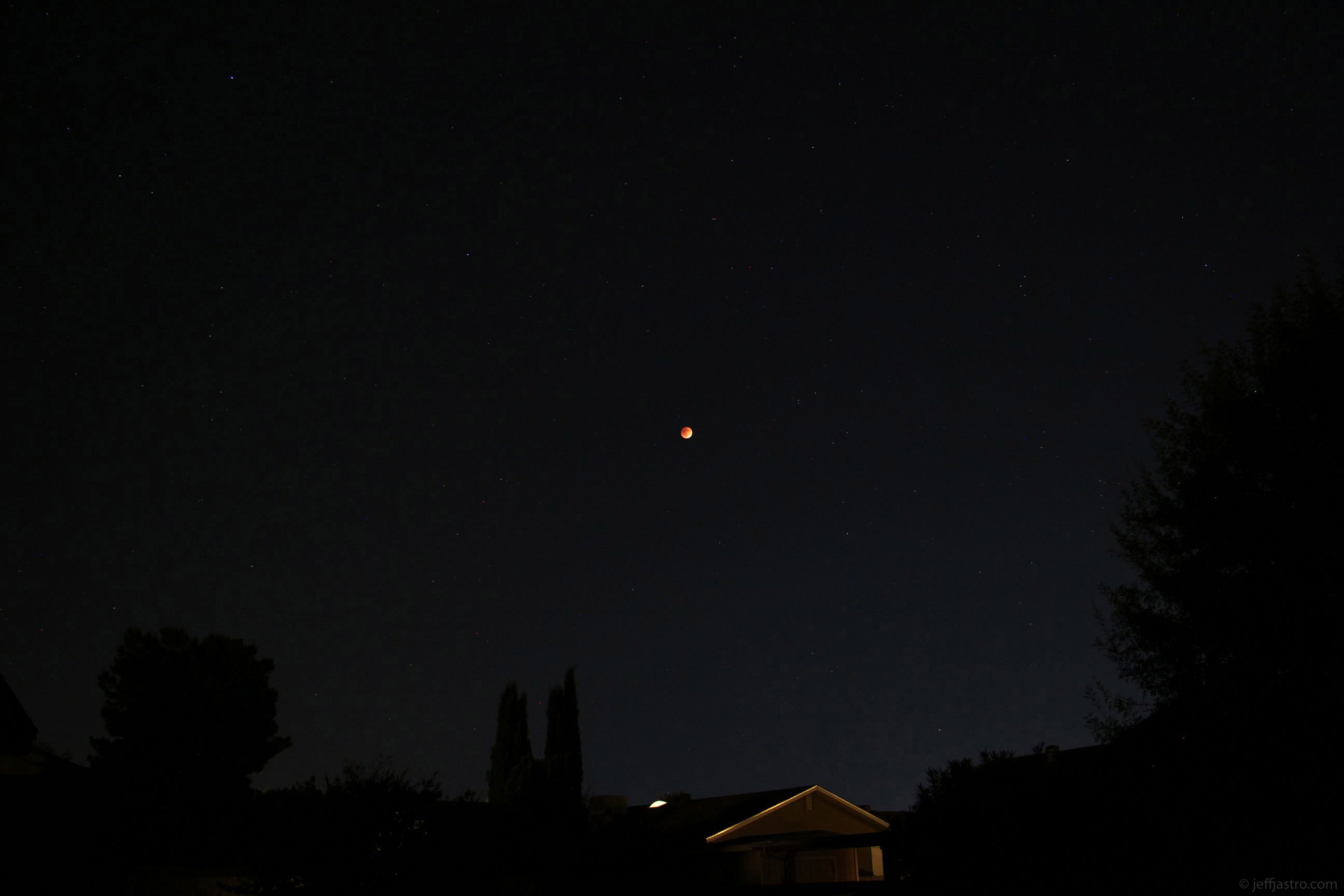 Wide view near maximum. Single frame.
OBJECT
The Moon (Super Moon Total Eclipse) - taken at maximum (top image) (click each image for full-scale)
Telescope
N/A (Canon 18-135mm lens)
Mount
N/A (tripod)
Camera
Canon T3i (stock/unmodded)
Filters
N/A
Guider
N/A
Settings
Top image: 1x3.2sec, 135mm, f/5.6, ISO800 (cropped, otherwise unprocessed frame)
Date/Location
27 September 2015 (8:51pm) - Las Cruces, NM

Info: http://www.timeanddate.com/eclipse/in/usa/las-cruces

All images taken with T3i - Second image (Partial) was 1/200sec, ISO200, stack of 10. Third image (Pre-maximum) was 1/2sec, ISO 800, stack of 10. Bottom image is a single image - approx 3sec, ISO800 - set to approximate what I saw on this night.
Content, Design, and Layout on this site are Copyright © Jeffrey O. Johnson | All rights reserved