jeffjastro.com Twitter | Facebook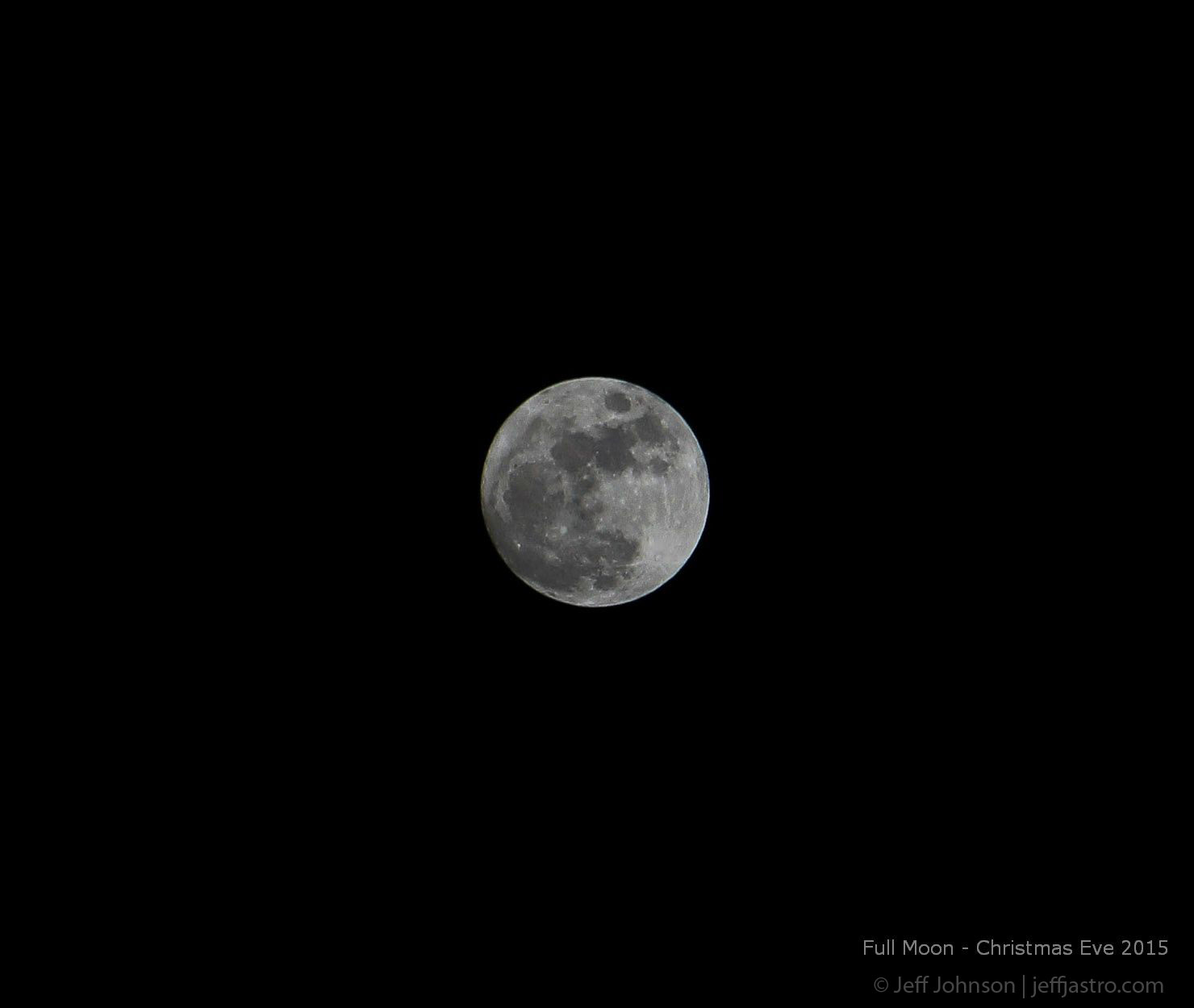 OBJECT
The Moon (Christmas Day Full Moon, 2015) - taken on Christmas Eve, 9:50pm local, approx. 6 hours before maximum. (click image for full-scale)
Telescope
N/A (Canon 18-135mm lens)
Mount
N/A (handheld)
Camera
Canon T3i (stock/unmodded)
Filters
N/A
Guider
N/A
Settings
Single Frame: 1/600s, f/5.6, ISO200, 135mm (cropped, CS4 curves, sharpen)
Date/Location
24 December 2015 (9:50pm) - Las Cruces, NM

Info: https://www.nasa.gov/feature/goddard/rare-full-moon-on-christmas-day

Last Christmas Day full moon was in 1977, next one will occur in the year 2034.
Content, Design, and Layout on this site are Copyright © Jeffrey O. Johnson | All rights reserved