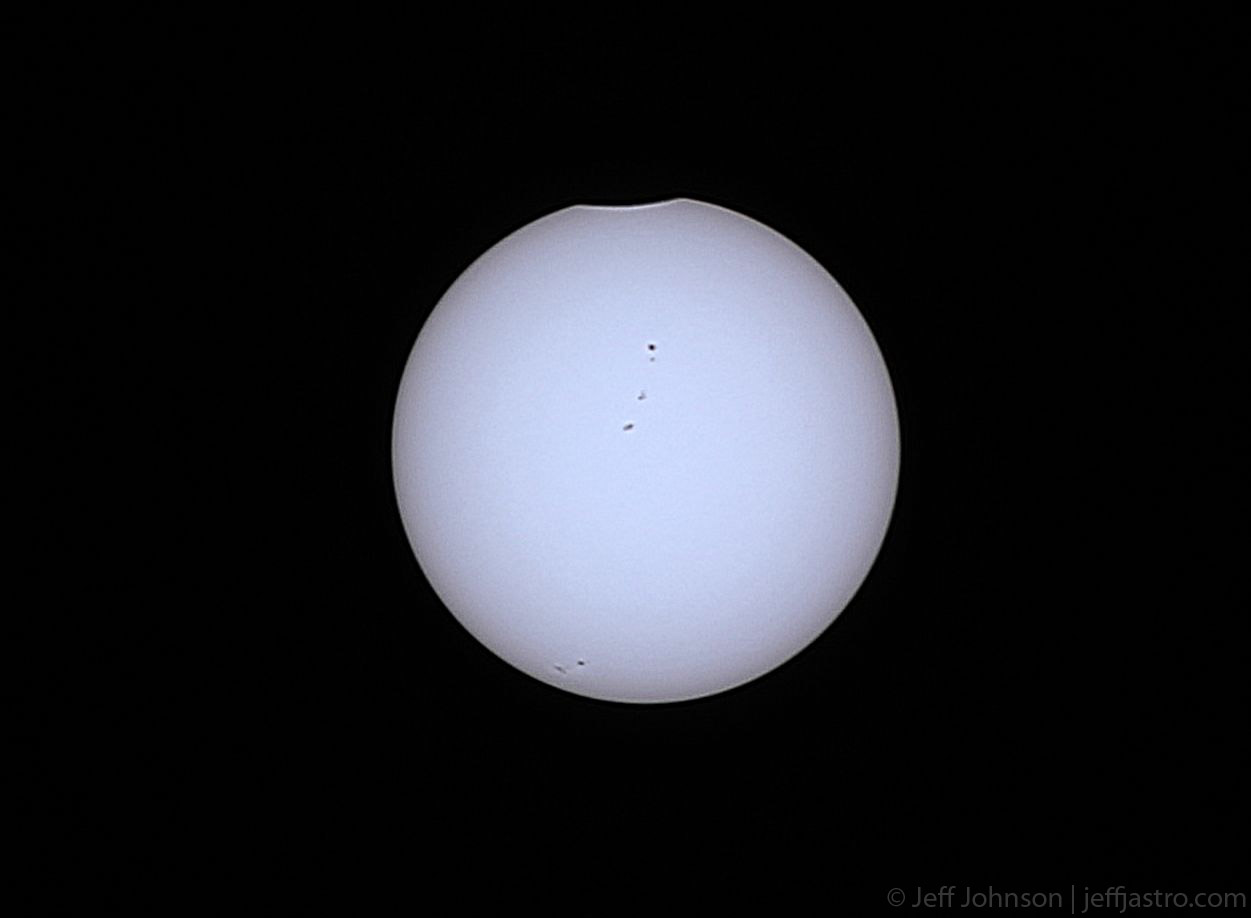 Just started - 10:23am local, 1min after first contact (stack of 10 images).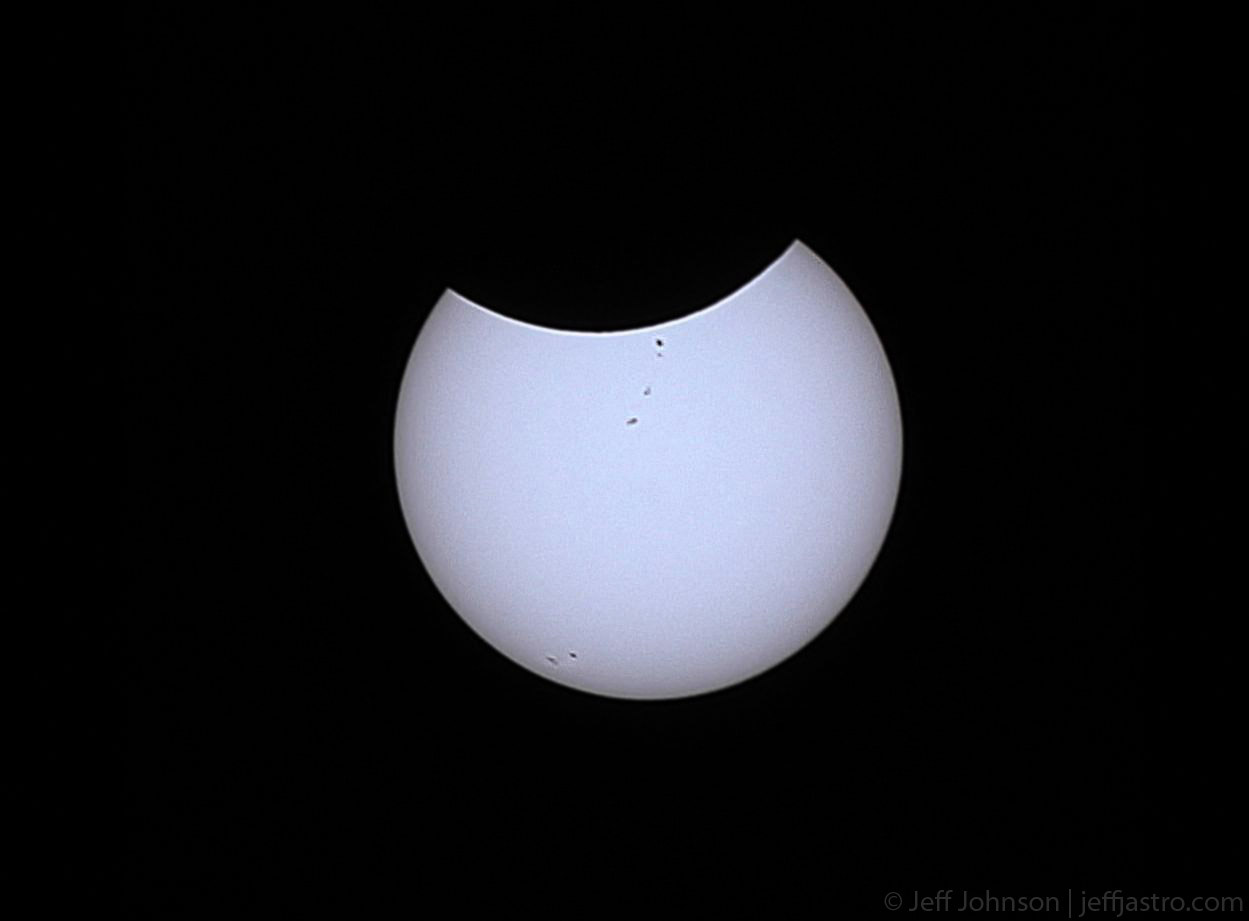 With Sunspots - 10:45am local (stack of 8 images).
This image was published by our ABC News affiliate in El Paso, Texas (link below).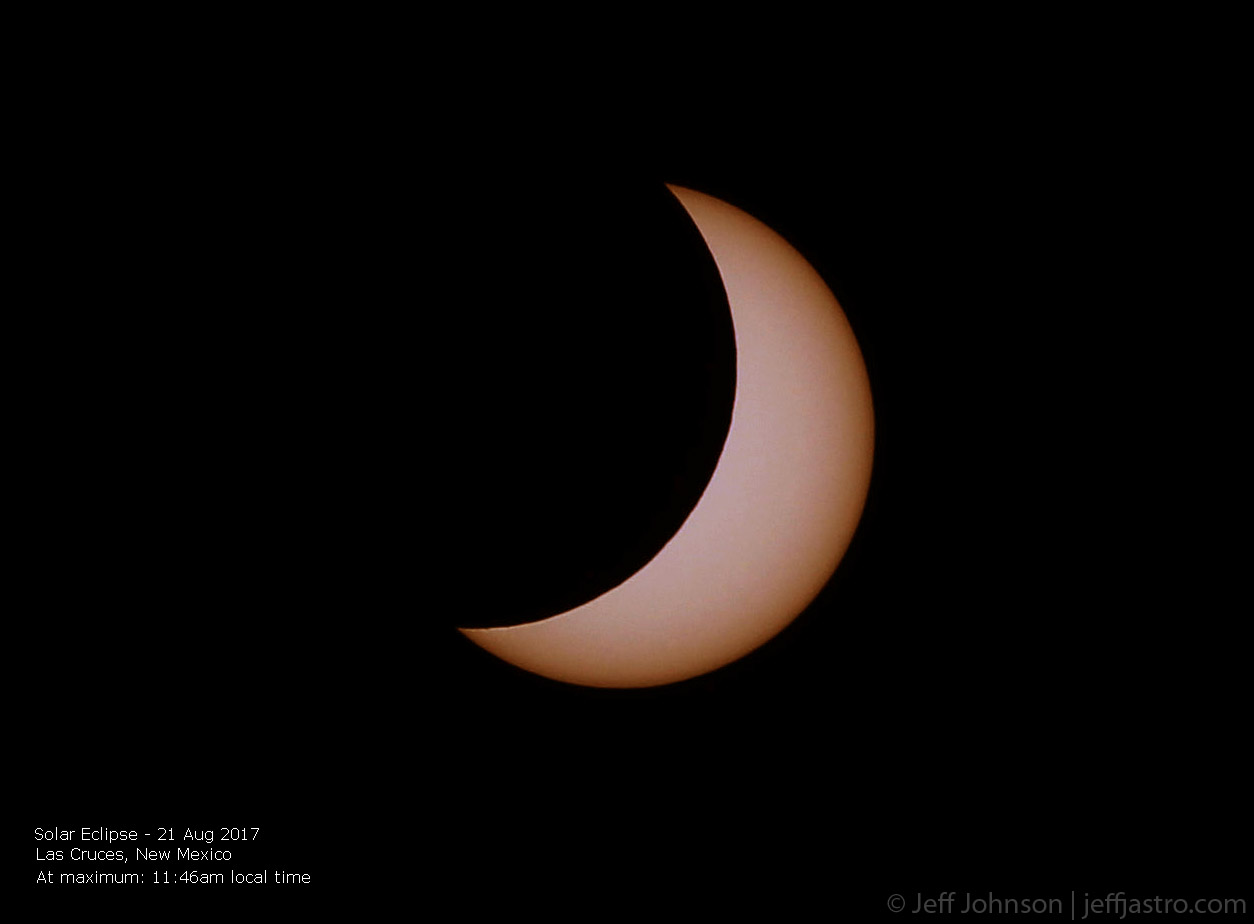 Maximum - 11:46am local. Single frame (details in table, below).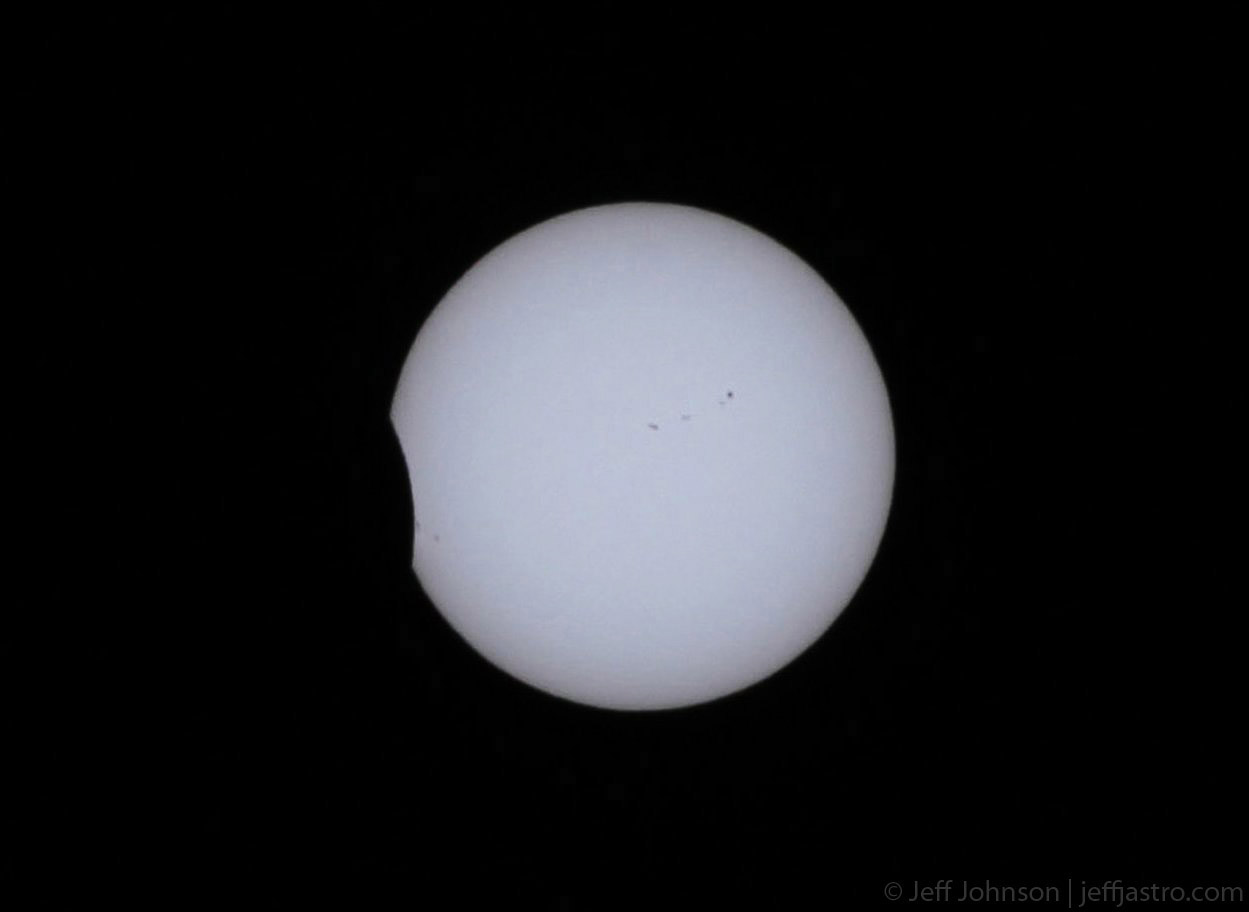 Very near end (tripod/camera moved) - 1:09pm local (end was 5mins later).
Single frame (1/200sec, ISO100, F22, 250mm).
OBJECT
Solar Eclipse from Las Cruces - taken at maximum (3rd image)
(click each image for full-scale)
Telescope
N/A (Canon EF-S 55-250mm f/4.0-5.6 IS II)
Mount
N/A (tripod)
Camera
Canon T3i (stock/unmodded)
Filters
Solar filter mounted in front of lens
Guider
N/A
Settings
MAX image: 1x1/100sec, 250mm, f/22, ISO100 (curves adjusted, cropped)
Date/Location
21 August 2017 (11:46am) - Las Cruces, NM

Info: http://www.timeanddate.com/eclipse/in/usa/las-cruces

Second image Published by ABC News affiliate in El Paso, Texas (screenshot).

All images taken with Canon T3i using a solar filter. I have been in others (including total and annular), before. For this one, even at 0.70 magnitude for Las Cruces, the dimming was obvious. This is my first try at solar imaging.