jeffjastro.com Twitter | Facebook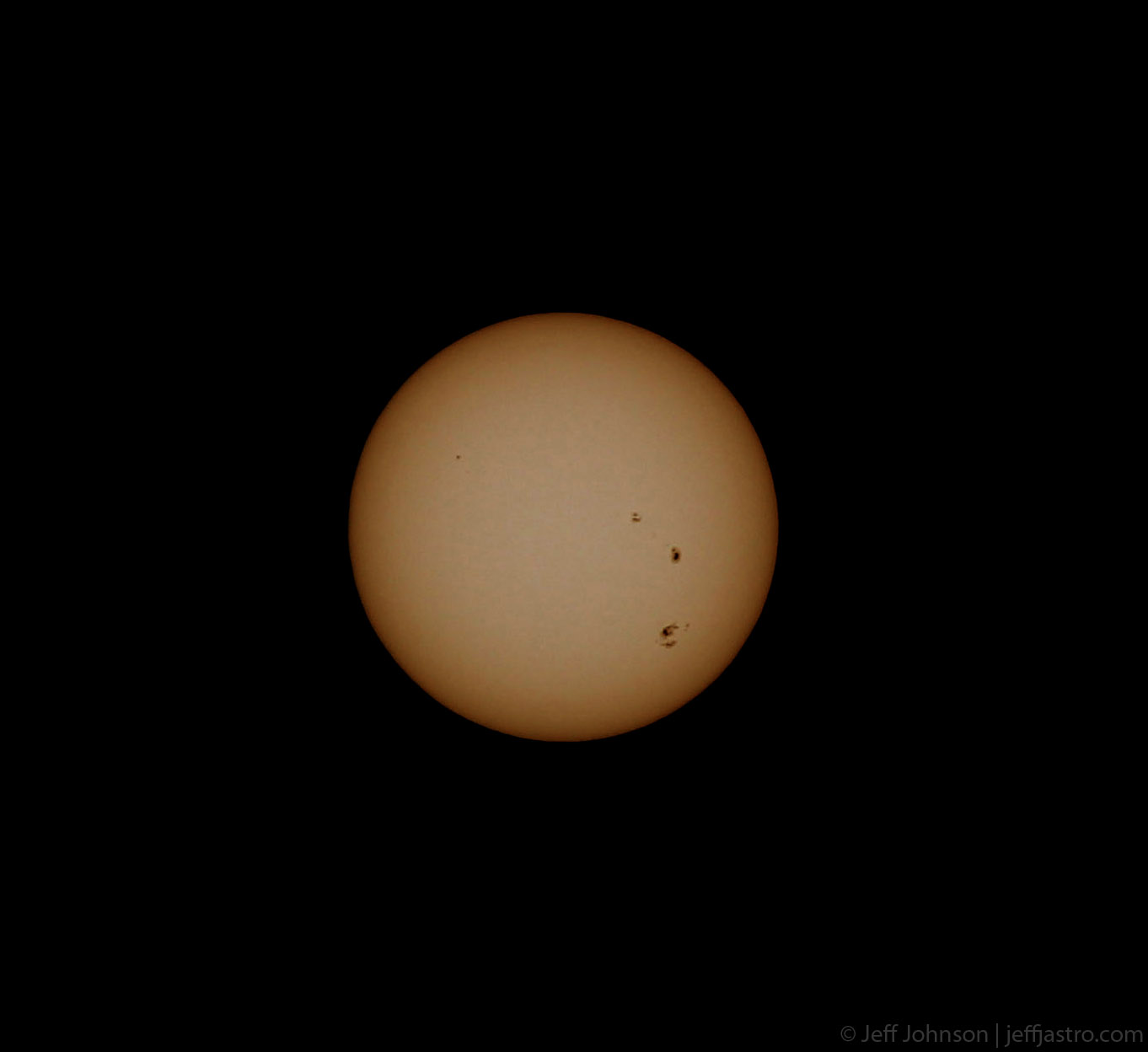 Sun - late in day and shot through heavy haze (due to smoke from fires).
Single frame (1/125sec, ISO100, F16, 250mm).
OBJECT
Sun (with sunspot activity) (image shown is reduced size - click image for full-scale)
Telescope
N/A (Canon EF-S 55-250mm f/4.0-5.6 IS II)
Mount
N/A (tripod)
Camera
Canon T3i (stock/unmodded)
Filters
Solar filter mounted in front of lens
Guider
N/A
Settings
Single frame. 1x1/125sec, 250mm, f/16, ISO100 (curves, color balance adjusted, cropped)
Date/Location
6 September 2017 (late afternoon) - Las Cruces, NM

Canon T3i using a solar filter.
Content, Design, and Layout on this site are Copyright © Jeffrey O. Johnson | All rights reserved